Quality of Life
Access to a skilled workforce, a great location close to major cities like Richmond and Raleigh, and modern infrastructure mean little without an exceptional quality of life. Mecklenburg County has all of those things and more.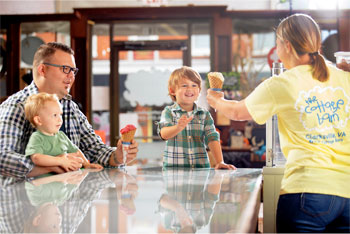 Located in southern Virginia along the North Carolina border, Mecklenburg County is a great place to live and raise a family. You'll find quality schools, safe towns and excellent healthcare in the region.
One of the greatest perks to living and working in Mecklenburg County is the access to the great outdoors. Three lakes — including the largest in Virginia — multiple rivers good for kayaking /canoeing, lots of hiking trails and 17 designated Wildlife Management Areas mean no matter where you are in the county, access to outdoor fun is nearby.