Recreational & Cultural Activities
Country Clubs:
Chase City

Mecklenburg Country Club offers a nine-hole golf course, swimming pool, tennis courts, and club facilities.
Clarksville

Kinderton Country Club offers an eighteen-hole championship golf course, putting green, driving range, swimming, tennis, and club facilities. Kinderton Manor, a restored 1830's home operating as a bed & breakfast, is available for private parties, business meetings, and conferences.
South Hill

A swimming pool, tennis courts, and clubhouse are available at the Woodfield Club.
The South Hill Country Club facilities include a nine-hole golf course, swimming pool, tennis courts, and clubhouse.
Hunting:
Hunting has always been a staple of life for Mecklenburg County residents. With its plentiful forests, fertile fields, and bountiful lakes and streams, Mecklenburg County has a rich habitat for a number of popular wild game species, including: whitetail deer, black bear, turkey, fox, rabbit, squirrel, geese, and duck.
The Dick Cross Wildlife Management Area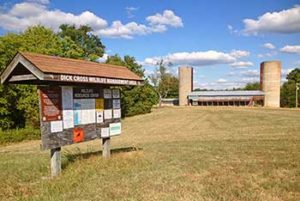 The Dick Cross Wildlife Management Area is a waterfowl refuge located near John H. Kerr Dam. In addition to nature watching opportunities all year, limited dove hunting is permitted in season and bird dog trials are often held there.
Falkland Farms

Falkland Farms is a 7,673-acre contiguous tract of land located on the eastern edge of Halifax County. First acquired in the early 1900's by Colonial Ira Vaughan, this privately owned farm remains a hunting plantation and its bed & breakfast facilities are used year-round for corporate meetings, weddings, and receptions. Falkland Farms specializes in deer, duck, quail, and spring gobbler hunting.
Shopping:
South Hill and South Boston are the major retail centers for the surrounding area. Both have several major department stores, large grocery stores, and a variety of specialty shops, including hardware, gifts, building supplies, computers, florists, antiques, pharmacies, and auto parts. Many small shopping centers and specialty stores may be found in other Mecklenburg County and Lake Country towns.
Large shopping malls are found within a short drive from Mecklenburg County. Southpark Mall is located in Colonial Heights, Virginia on I-95 and Triangle Town Center is located in northern Raleigh, along US 1. There are also several popular shopping centers in Henderson, North Carolina, which is just south of Buggs Island Lake.
Sports:
South Boston Speedway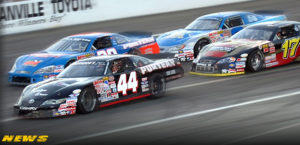 Located in neighboring Halifax County, this track offers exciting NASCAR racing and is recognized as the world's fastest short track. South Boston is the current home of former NASCAR Sprint Cup driver and Daytona 500 winner, Ward Burton, and the hometown of Jeff Burton, retired driver of Richard Childress Racing's #31 Sprint Cup car.
Virginia International Raceway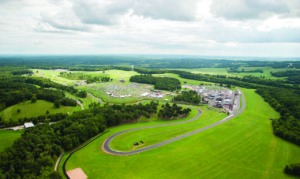 VIR is a multi-purpose road-racing facility, located on the Dan River in western Halifax County. In addition to its 3.27-mile natural terrain road racing circuit, VIR is the cornerstone of VIR Club, America's first motorsports country club. A full service hotel, as well as Garage Hospitality Suites are located at VIR.